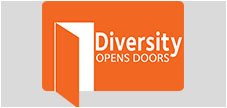 We use our Diversity symbol to encourage a work environment of inclusion and acceptance. We take pride in the uniqueness of our employees and their ideas and perspectives.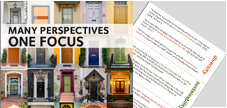 To learn more about diversity at Chapman, please see our community brochure: Many Perspectives, One Focus.
Diversity Partner:
Karl Williams
Diversity & Inclusion
Print PDF
At Chapman and Cutler, we believe fostering a diverse and inclusive environment increases our creativity, heightens the quality of our thinking, and enables us to provide valued counsel on the complex and sophisticated issues facing our clients. To that end, we support a wide range of initiatives, including:
Chicago Scholars
Chapman is a High-5 corporate sponsor of Chicago Scholars, a program that helps disadvantaged high school students attain collegiate access and success. The program guides students through college application, graduation, and transition into a chosen career or graduate study.
Lambda Legal
In addition to the firm's Corporate Equality Index recognition, Chapman continues to be a supporter of Lambda Legal, which advocates on behalf of the lesbian, gay, bisexual, and transgender communities throughout the US.
Coalition of Women's Initiatives in Law Firms
Chapman is involved in a number of initiatives to advance opportunities for women in the workplace, including law firms.
Recognition
Chapman continues to receive recognition for our diversity efforts and accomplishments:
Best Law Firm for Women — Working Mother Media and Flex-Time Lawyers has named Chapman a Best Law Firm for Women since the ranking was created in 2007.
Best Law Firm for LGBT Attorneys/Staff — The Human Rights Campaign ranks Chapman as one of the best places to work in terms of benefits and protections for LGBT attorneys and staff. We have received a 100% score on the Corporate Equality Index annually since 2008.
Recognized for "Raising the Bar" and leading the way in providing a safe and fair work environment for lesbian, gay, bisexual, and transgender employees and engaging with the LGBT community.
Top 100 Law Firm for Diversity Multicultural Law magazine
Women in Leadership — The Chicago Bar Association recognized Chapman in its "Call to Action on Women in Leadership in Chicago Law Firms."
Affinity Groups
Chapman Affinity Groups are designed to provide mentoring and support for our diverse attorney population. The Affinity Groups focus on issues pertaining to professional mentoring, business development, leadership opportunities and challenges, career advancement, personal marketing, and other topics; share social/networking opportunities; and address challenges that relate specifically to the circumstances of each individual. We have three groups: our Ethnically Diverse Affinity Group, our LGBT Affinity Group, and our Women's Affinity Group.
Women @ Chapman
Our Women's Affinity Group is active in advancing the visibility and business development goals of women attorneys at Chapman. Included below are a few of the accomplishments of our women attorneys:
Recognition
Nancy Burke, elected a Fellow of the American College of Bond Counsel (2013)
Andrea Bacon, elected a Fellow of the American College of Bond Counsel (2012)
Erin Bartholomy: 40 Illinois Attorneys Under Forty to Watch, Law Bulletin Publishing Company (2002)
Kelley Bender: Pro Bono Award, Chapman and Cutler (2009)
Lynda Given: Illinois Super Lawyers, Bonds/Government Finance (2007-2011)
Melanie Gnazzo: California Super Lawyers, Tax and Business/Corporate (2011); Avenue Magazine's Legal Elite Listing (Tax - 2010); Martindale-Hubbell AV Preeminent Peer Rating (since 1994)
Jill Matichak: Lawyer of the Year, San Francisco Banking and Finance Law, Best Lawyers (2012); Ranked in Chambers USA, California (2009-2012) and National (2012); California Super Lawyers, Banking, 2006-2011
Addie Maudsley: Utah's Legal Elite, Utah Business Magazine (2011); Mountain States Super Lawyers, Rising Star in Bankruptcy/Creditors' Rights (2008, 2010)
Jane Shissler: Illinois Super Lawyers Rising Star in Securities and Corporate Finance (2010)
Rebecca Wallenfelsz: 40 Illinois Attorneys Under Forty to Watch, Law Bulletin Publishing Company (2011)
Recent Publications
Lynda Given (co-author), "After the Bond Sale: Ensuring Compliance," Illinois Parks and Recreation, November/December 2011
Melanie Gnazzo, "Historic Boardwalk Hall - Tax Court Focuses on ESD and Partnership Issues in Tax Credit Partnerships," Journal of Partnership Taxation, May-June 2011 (Volume 14, No. 3)

Cari Stern:

(co-author) Sports and the Law, Oxford University Press, forthcoming

The Case for Alternative Dispute Resolution in Sports, Professional Sports and the Law April 2012
The Case for Alternative Dispute Resolution in Sports, Sports Litigation Alert Feb. 10, 2012

Anjali Vij (co-author):

"Building Your Case: Can you Finance Employee Costs Related to Capital Projects with Tax-exempt Bond Proceeds?" IASBO Update, Winter 2012
"Issue and Sale of School Bonds, Warrants and Notes," Illinois School Law: Organization, Finance and Property, Illinois Institute for Continuing Legal Education, 2012 Edition
"Employee Costs Related to Capital Projects, Can you Finance Them with Tax-exempt Bond Proceeds?", The Dispatch, October 2012
"After the Bond Sale: Ensuring Compliance," Illinois Parks and Recreation, November/December 2011

Rebecca Wallenfelsz, "For the Trustee's Ears Only: Applying the attorney-client privilege to fiduciaries," Trusts and Estates Magazine, February 2012
Recent Presentations
Andrea Bacon (panelist), American Bar Association, The Forum on Air & Space Law 2011 Aviation Finance Conference
Lynda Given (speaker), Illinois Association of Park Districts Annual Conference; Illinois Association of School Business Officials Annual Conference; IASB/IASA/IASBO Annual Tri-Conference
Melanie Gnazzo (moderator), "Current State of the Debt Markets Panel Discussion", C&C University Forum, June 2011
Melanie Gnazzo (co-presenter), "Financing America's Infrastructure and Energy Needs: Where's The Money Coming From?", C&C University Forum, June 2011
Melanie Gnazzo (speaker), "Solar Power Case Study", Bond Buyer's Symposium on Public Financing of Sustainable Energy, May 2011
Cari Stern (panelist), "Stadium Finance," The John Marshall Law School, November 2011
Anjali Vij (speaker), "Issuing School Bonds in a Heightened Regulatory Environment", Illinois Association of School Business Officials Annual Conference, May 16, 2013
Rebecca Wallenfelsz (speaker), "Civil Unions: Impact on Disability, Death, Estate Taxes, Estate Planning and Property Laws," Illinois Institute of Continuing Legal Education, May 2011, and Chicago Bar Association, April 2011
Rebecca Wallenfelsz (speaker), "Tax and Estate Planning Issues For U.S. Clients Who Own Foreign Property," Illinois Institute of Continuing Legal Education, May 2011
Rebecca Wallenfelsz (panelist), "IRA Dos, Do Nots, and Did Nots," American Bankers Association/FIRMA teleconference, February 2012
Community and Industry Involvement
AAA Fair Credit Foundation (Addie Maudsley)
American Bankruptcy Institute (Laura Appleby, Addie Maudsley)
American Bar Association: Forum Committee on Entertainment and Sports Industries (Cari Stern), Taxation Section, Financial Transactions Committee (Melanie Gnazzo)
American Cancer Society: Planned Giving Committee, Illinois Division (Rebecca Wallenfelsz)
American College of Investment Counsel: Board of Trustees (Amy Olshansky, Stacy Pike)
American Institute of Restructuring Advisors (Addie Maudsley)
American Securitization Forum (Melanie Gnazzo)
Association for Governmental Leasing and Finance (Juliet Huang)
Association House of Chicago: Board of Directors (Jennifer Tedjeske)
Chicago Bar Association: Executive Committee (Rebecca Wallenfelsz), Federal Taxation Committee, Vice-Chair (Kelley Bender), Trust Law Committee (Marla Cohen, Rebecca Wallenfelsz)
Chicago Coalition of Women's Initiatives in Law: Associate Board (Sharone Levy), Associate Representative (Gina Lavarda)
Chicago Infant Welfare Society: Treasurer, Board of Directors (Lynda Given)
Conservation Foundation: Advisory Board Member (Lynda Given)
Duke University School of Law: Chicago Alumni Committee (Cari Stern)
Equipment Leasing and Finance Association: Legal Committee (Melanie Gnazzo)
Holy Trinity Lutheran Church of Chicago: Council Member (Kelley Bender)
Illinois Institute for Local Government Law: Professional Development Committee (Julie Kelly)
Indiana University Alumni Association: Executive Council (Rose Gallagher)
International Women's Insolvency and Restructuring Confederation (Addie Maudsley)
Jewish Federation of Metropolitan Chicago: The Hillels of Illinois Commission (Marla Cohen)
John Marshall School of Law: Adjunct Professor of Sports Law (Cari Stern)
Miami University: Prelaw Advisory Board (Lynda Given)
National Association of Bond Lawyers (Ann Acker, Erin Bartholomy, Sarah Breitmeyer, Rose Gallagher, Jane Nagle, Shelly Scinto), Committee on Defined Benefit Pension Plans Disclosure (Andrea Bacon)
National Association of Real Estate Investment Trusts (Melanie Gnazzo)
Notre Dame Club of Chicago: Past President and Board Member (Nancy Burke)
Notre Dame Club Scholarship Foundation: Board Member (Nancy Burke)
Rehabilitation Institute of Chicago: Women's Board Member (Nancy Burke)
Rush University Medical Center: Associates Board, Secretary and Executive Committee (Rose Gallagher)
Salt Lake Peer Court: Advisor, Utah Law-Related Education (Addie Maudsley)
Service Club of Chicago (Andrea Bacon)
Sports Lawyers Association (Cari Stern)
Turnaround Management Association: Chairperson, Programming Committee and Board Member (Addie Maudsley)
University of Utah Alumni Association: President, Young Alumni Board (Addie Maudsley)
Utah Bankruptcy Lawyers Forum Vice President (Addie Maudsley)
Utah Youth Court Advisory Board (Addie Maudsley)
Women Lawyers of Utah (Christi Jacobsen, Addie Maudsley)
Women in Public Finance: Board of Directors (Erin Bartholomy, Carol Thompson), Associate Board (Sharone Levy)
Women in Sports and Events (Cynthia Baker)