Working at Chapman
Print Page
Finance is Our Foundation
Chapman is a boutique law firm focused on serving clients in the financial services sector. Due to our 100-year history, Chapman has experience with nearly all types of financial matters, allowing our lawyers to gain experience in diverse areas of the financial industry. We work to maintain industry-leading practices and are often at the forefront of developing innovative financial products, providing a platform for growth for lawyers at all levels of our organization.
Collaborative Culture
One-third of Chapman partners started off as summer associates at the firm. Our collaborative culture, along with our dedication to training and mentoring our associates, allows us to recruit and retain exceptional attorneys. When hiring attorneys, we look for those who are self-starters, intellectually curious, and are dedicated to improving practice management and client service. We believe in fostering an inclusive and engaging work environment that also continues to challenge and develop all our lawyers to better serve the sophisticated needs of our clients.
The Chapman Experience
Chapman attorneys are dedicated to providing the best service and value for our clients and frequently work in teams across practice areas, providing our clients with a multidisciplinary approach to complex financial matters.
In addition to our work, Chapman is dedicated to various community and environmental initiatives. Every year, Chapman attorneys dedicate thousands of hours to pro bono work and other community programs, such as beach clean-ups and mentoring at-risk kids. The firm is also committed to environmental sustainability, which it supports through its various Practice Green programs. Additionally, Chapman sponsors a variety of wellness programs for the benefit of our attorneys and staff, such as lunchtime yoga classes and a semi-annual in-office farmers market.
We're proud to recently have been recognized by Interactive Health Systems as one of "The Healthiest Companies in America" for 2015. Organizations receiving this recognition have achieved a low-risk health score for their total population, based on rigorous and clinically sound health evaluations.
Equal Opportunity Employer
Chapman and Cutler is committed to providing employment opportunities to individuals whose experience and abilities best match job requirements. It is the firm's policy, in accordance with the provisions of state and federal legislation dealing with employment and personnel practices, to ensure equal employment opportunity to all qualified persons without regard to race, color, religion, creed, national origin, sex, ancestry, age, disability, marital or parental status, pregnancy, veteran status, sexual orientation, gender identity or expression, alienage, citizenship status, familial status, carrier status, status as a victim of domestic abuse, military status, genetic predisposition, or any other category protected by law. The firm is dedicated to providing equal employment opportunity in all areas of employment, including, but not limited to, the following: recruitment and recruitment advertising, hiring, promotions, demotion or transfer, rates of pay, benefits, other forms of compensation, selection for training, layoff, and termination.
Chapman Signs Lease for New Chicago Office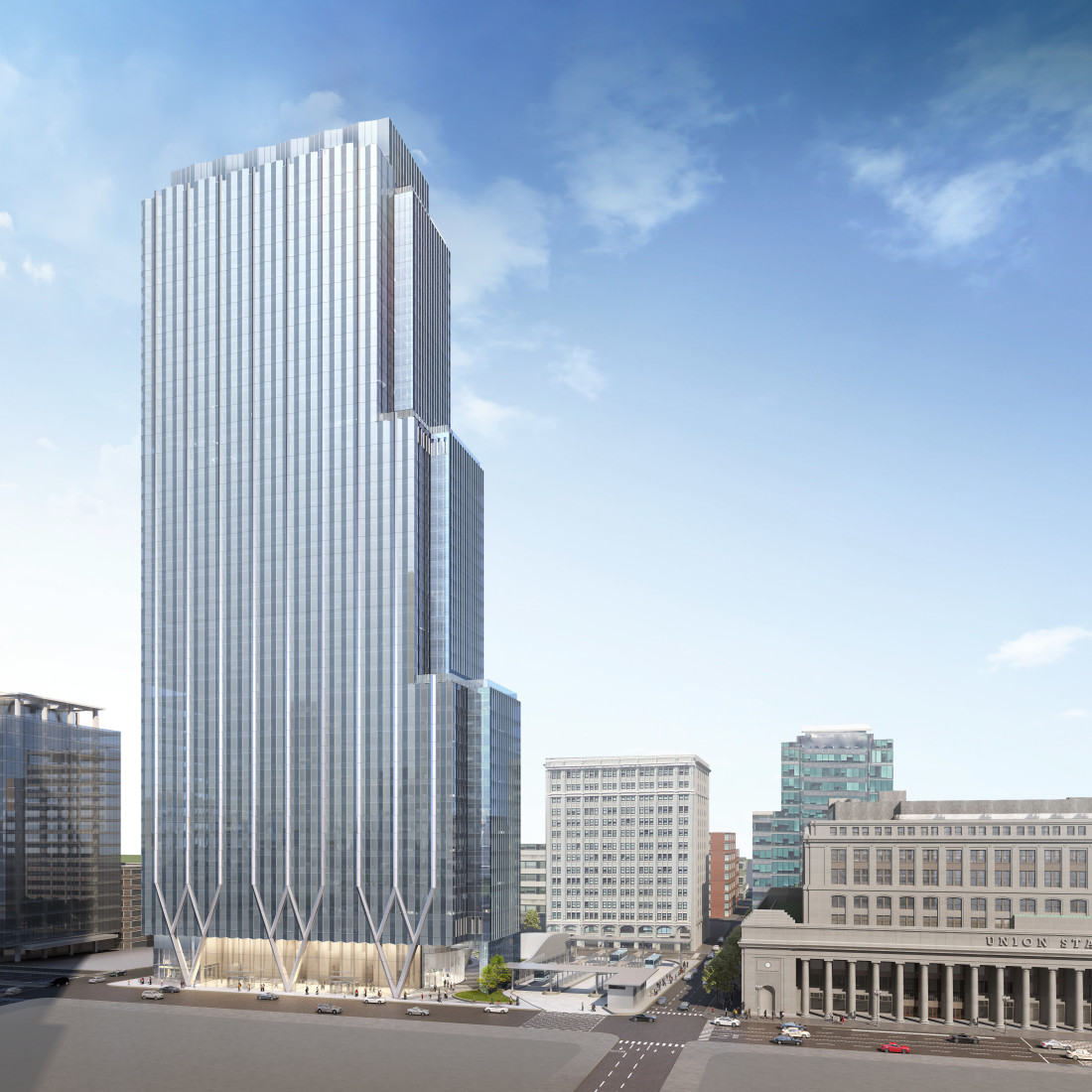 Chapman has signed a 100,000 square feet lease to become the second tenant at the highly-anticipated, trophy-class office building project at 320 South Canal Street. Located in the heart of the West Loop, the state-of-the-art tower will offer superior transit connectivity, excellent efficiency, unencumbered views, and the largest park in the West Loop. Learn more about the new building.