Insights
Chapman served as underwriter's counsel in a first-of-its-kind limited public offering for commercial and residential broadband expansion in Montana.

The NAIC's multi-year process of modifying its accounting rules to confirm which debt instruments qualify as bonds for regulatory accounting purposes is of interest to insurance companies that use rated notes issued by feeder funds to facilitate their investments in private credit funds. This Chapman Insights article addresses the scope and current status of those modifications and the impact of those modifications on such rated notes.

The success of Ultra Petroleum bondholders' make-whole claims is grounded in the unusual circumstance of a solvent debtor, with the Fifth Circuit unambiguously holding that make-whole entitlements in non-solvent-debtor cases must be disallowed.

October 12-14, 2022

Chapman attorney Juliet Huang will serve as First Vice Chair of The Workshop: Hybrid 2022, hosted by the National Association of Bond Lawyers (NABL). Chapman attorneys Sarah Breitmeyer, Nancy Burke, Michael Cavino, Brent Feller, and Katherine Gale, and Steven Washington will be speaking at the event. Sarah is serving as Chair of the panel discussion entitled, "Arbitrage and Rebate: Can I Earn It? Can I Keep It?"; Nancy will participate in a panel discussion entitled "Health Care Facilities—Non-Tax Matters"; Michael will participate in a panel discussion entitled "LIBOR Phase-Out Update" ; Brent will participate in a panel discussion entitled "Tax Concepts in Bank Direct Purchase and Bank Qualification" ; Katherine will participate in a panel discussion entitled "Bank Direct Purchase—General Considerations (Non-Tax)" ; and Steven will participate in a panel discussion entitled "Diversity, Equity and Inclusion: What is Implicit Bias? Its Effects on the Practice of Law and Practical Solutions".

Chapman represented the Chamber of Digital Commerce in connection with its "Spot Bitcoin ETF Initiative" which set out to gain a deep understanding of the industry's experience in pursuit of a registered Spot Bitcoin ETF and provide insight into the most realistic avenues for ultimately getting the SEC to approve this widely anticipated investment product.

Highly leveraged companies, in default under their existing credit agreements, are constantly looking for new, creative ways to raise badly needed liquidity. Recently, we have seen companies raise new senior secured loans with the help of a majority of their existing lenders, in what has been labeled an "uptier" transaction.

On June 14, 2022, the Securities and Exchange Commission charged the City of Rochester, New York, Rosiland Brooks-Harris, the former finance director of the City, Everton Sewell, the former chief financial officer of the Rochester City School District, and Capital Markets Advisors and its principal Richard Ganci with fraud in connection with the 2019 sale of $119 million in municipal bonds.

The Securities and Exchange Commission is taking significant steps to combat "greenwashing," which occurs when a company conveys false or misleading information to overstate its environmental or sustainability practices, as well as other activities the SEC perceives to be potentially misleading to investors with respect to a company's ESG efforts.

In an opinion issued on June 15, 2022, the Delaware Supreme Court reversed a decision by the Chancery Court and found that a transfer by an insolvent corporation of substantially all of its assets to a newly created entity ("SeeCubic") controlled by its secured creditors, in full satisfaction of its debts, violated the corporation's charter.

April 7, 2020 (Updated June 28, 2022)

On February 19, 2020, the Small Business Reorganization Act came into effect and Debtors with aggregate liabilities that do not exceed $2,566,050 were provided an opportunity to resolve their outstanding liabilities. But even before the SBRA could see its first successes (or failures), the Coronavirus Aid, Relieve and Economic Security Act of 2020 increased a small business's debt threshold to $7.5 million.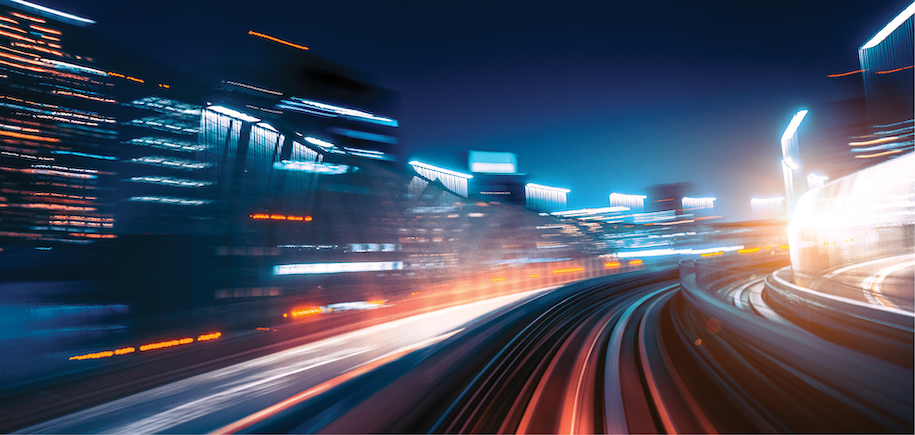 3 matches.
April/May 2016 (Originally Published January 22, 2016)

Pratt's Journal of Bankruptcy Law

Pratt's Journal of Bankruptcy Law republished a Chapman Client Alert.

Retail bondholders recently filed two class action suits in the United States District Court for the Southern District of New York challenging exchange offers under the Trust Indenture Act.

Client Alert

Out-of-court debt restructurings may face greater hurdles to success in light of two recent federal court decisions out of New York broadly expanding dissenting bondholders' rights under the Trust Indenture Act.