Insights
Chapman is a proud member of the Secured Finance Network (SFNet). Our feature within The Secured Lender's Great Places to Work 2023 issue highlights Chapman's efforts to be a leader in the finance industry and promote careers in law and finance.

The Second Circuit Court of Appeals recently issued an eagerly awaited decision in Kirschner v. JP Morgan Chase Bank, N.A., which reconfirmed the widely accepted view that loans are not securities under federal or state securities laws.

On August 23, 2023, the Securities and Exchange Commission (the "Commission") voted 3 to 2 to adopt new and amended rules under the Investment Advisers Act of 1940 (the "Advisers Act") requiring advisers to private funds to provide additional disclosures to investors in such funds, restrict certain types of preferential treatment to investors, and impose new requirements related to fund audits, books and records, and adviser-led secondary transactions.

On July 27, 2023, the Board of Governors of the Federal Reserve System, the Federal Deposit Insurance Corporation, and the Office of the Comptroller of the Currency issued a joint Notice of Proposed Rulemaking (the "NPR") proposing significant changes to the US bank capital regulations. The NPR proposes several changes to the regulations for determining required capital for bank securitization exposures and additional changes that will impact securitization exposure capital charges. While the proposed changes impact banks originating both traditional and synthetic securitization of their own assets, and securitization exposures in the form of derivatives, and provide a new method for determining the risk weights of exposures to Non-performing Loan ("NPL") securitizations, this Client Alert focuses on the impact of the proposed rules on banks investing in securitization transactions (other than NPL securitizations), both by buying asset-backed securities with the intent to hold such securities and by providing financing of securitizations by making loans or entering into asset purchase facilities, either directly or through credit and liquidity facilities provided to asset-backed commercial paper ("ABCP") conduits.

Chapman welcomes partner Peter Morreale to our Asset Securitization Department. Peter represents issuers, underwriters, servicers, and other entities in connection with asset finance transactions, bank loans, public and private agency and non‐agency MBS and ABS offerings, CLOs, CDOs, private equity transactions, structured finance transactions and purchases, sales and financings of various types of financial assets, and related servicing arrangements.

Chapman's quarterly Regulatory Update contains an overview of the latest regulatory actions, market happenings, and litigation and enforcement activity in the investment management space.

One of the most innovative features of the energy tax credit provisions of the Inflation Reduction Act (the "IRA"), which became law on August 16, 2022, is a pair of provisions that allow taxpayers to sell energy tax credits to a third party for cash (Section 6418) or to elect to receive a cash payment of the tax credit directly from the federal government (Section 6417).1 Since the IRA was enacted, taxpayers, tax-exempt organizations, governmental entities, and their advisors have been counting the days for the IRS to provide guidance on how to apply these monetization provisions, which are expected to be a game-changer in the U.S. market for investment into green energy technologies.

The IRS released a major package of temporary and proposed regulations on these provisions on June 14, 2023.

Chapman partners Michael Friedman and Eric Silvestri, and associate Helena Honig discuss a recent decision of the US Bankruptcy Court for the Southern District of New York in an article published in the June 2023 issue of Israel Desks Magazine.

On June 5, 2023, the Governor of Colorado signed into law House Bill 23-1229 which contains a purported "opt out" of federal preemption made available to state chartered, FDIC insured institutions. It appears aimed at least in part to online lenders making loans to Colorado residents. Whether this action will trigger additional states to attempt a similar move or whether this legislation is even valid will likely end up in litigation, teeing up another potential battle on federal preemption vs. states rights and likely leaving Colorado borrowers in limbo for some time to come. Of note, this law does not become effective until July 1, 2024.

The International Comparative Legal Guide - Securitisation 2023, now in its sixteenth edition, is a leading legal text spanning the global securitization market, providing insights into the US and EU CLO market, cross-border trade receivables, taxation, and other topical issues and jurisdictions. Chapman partners David Nirenberg and Steven Kopp, recognized authorities on the tax treatment of US securitization transactions, co-authored the chapter entitled, "U.S. Withholding on Asset-Backed and Structured Securities."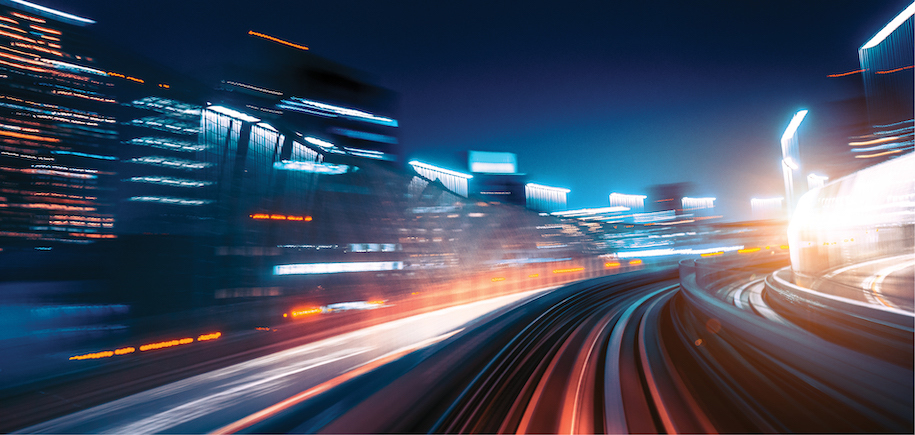 3 matches.
April/May 2016 (Originally Published January 22, 2016)

Pratt's Journal of Bankruptcy Law

Pratt's Journal of Bankruptcy Law republished a Chapman Client Alert.

Retail bondholders recently filed two class action suits in the United States District Court for the Southern District of New York challenging exchange offers under the Trust Indenture Act.

Client Alert

Out-of-court debt restructurings may face greater hurdles to success in light of two recent federal court decisions out of New York broadly expanding dissenting bondholders' rights under the Trust Indenture Act.